Since 1950, we have been proudly serving our customers and communities with market-driven products and services.
Our CONTINUED SUCCESS has been based on…
Providing exceptional quality service, fostered by teamwork that exceeds our customer's expectations.
Offering competitive financial products that are effectively delivered.
Working diligently in our communities to improve quality of life.
F&M Bank is going strong & stays committed to the communities we serve. Don't forget to visit our community center for local photos and updates on events & other news.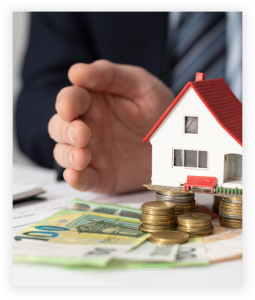 We offer various products and services for the purchase of a home, construction of a new home and refinancing of an existing home. In some instances, there is a cash out option available with refinancing. We also offer in-house financing, and have options for permanent financing, with long term fixed rates through Rocket Pro Mortgage.
We believe in helping our customers reach their goals and meet their needs. F&M Bank provides a variety of competitive lending products and options for both personal and commercial customers.
Mobile Banking allows you to enjoy real-time access to your accounts anywhere at any time while you are on the go.  We offer two ways of mobile banking:  Text Banking or by using our Mobile App for iPhone, iPad, or Android device.  It is free, easy, safe and secure.  You must be a current online banking customer.
What Our Customers Have
to Say About Us
"Have really enjoyed banking with them - real home town feel. The people at Furys Ferry Rd Branch are the most friendly."
"I have been dealing with F&M for around 30 years. Great People, Great Bank."
"We have really enjoyed working with F&M Bank and look forward to continued partnership."